New VIRTUAL
MAKEUP tool
Try on color from
the comfort of your home.
This new feature uses
your phone or computer camera to
simulate how a shade will look on you.
How it works
Products that offer this function
will have a 'TRY NOW' button.
Choose an option to use your camera,
use a photo, or see how
the product looks on the model.
Try-on option buttons 'CAMERA'
'UPLOAD PHOTO' 'MODEL IMAGE'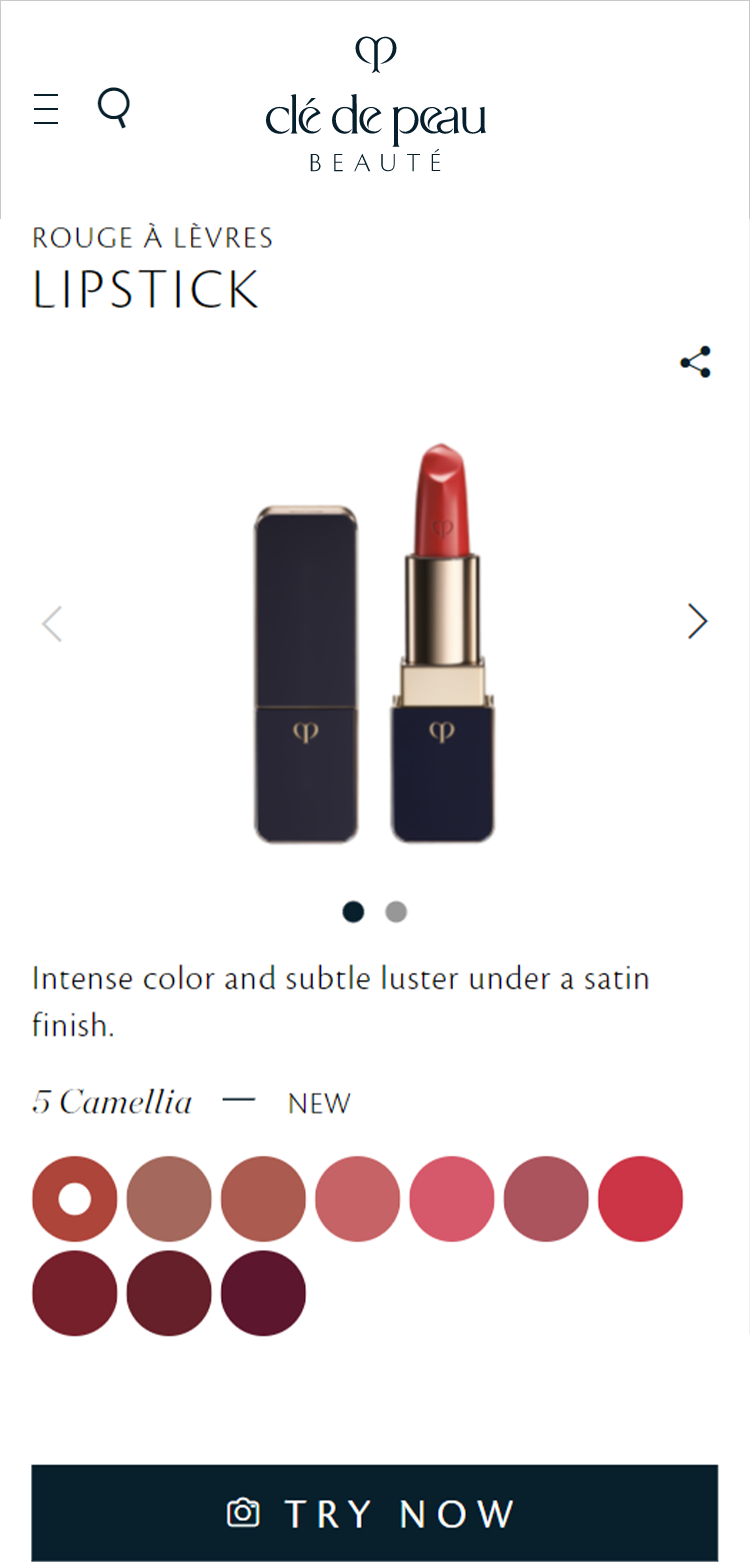 1. Click 'TRY NOW'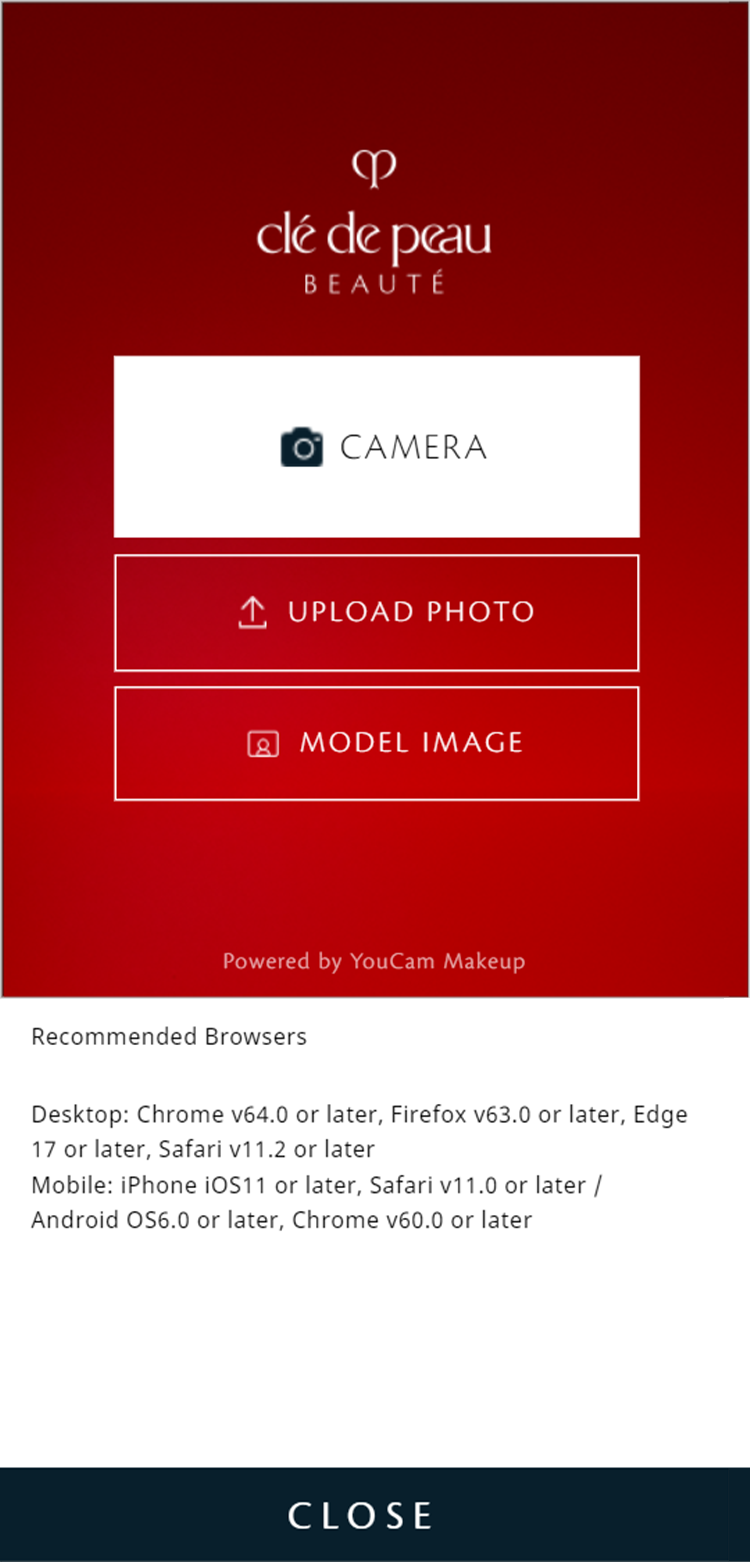 2. Click your image option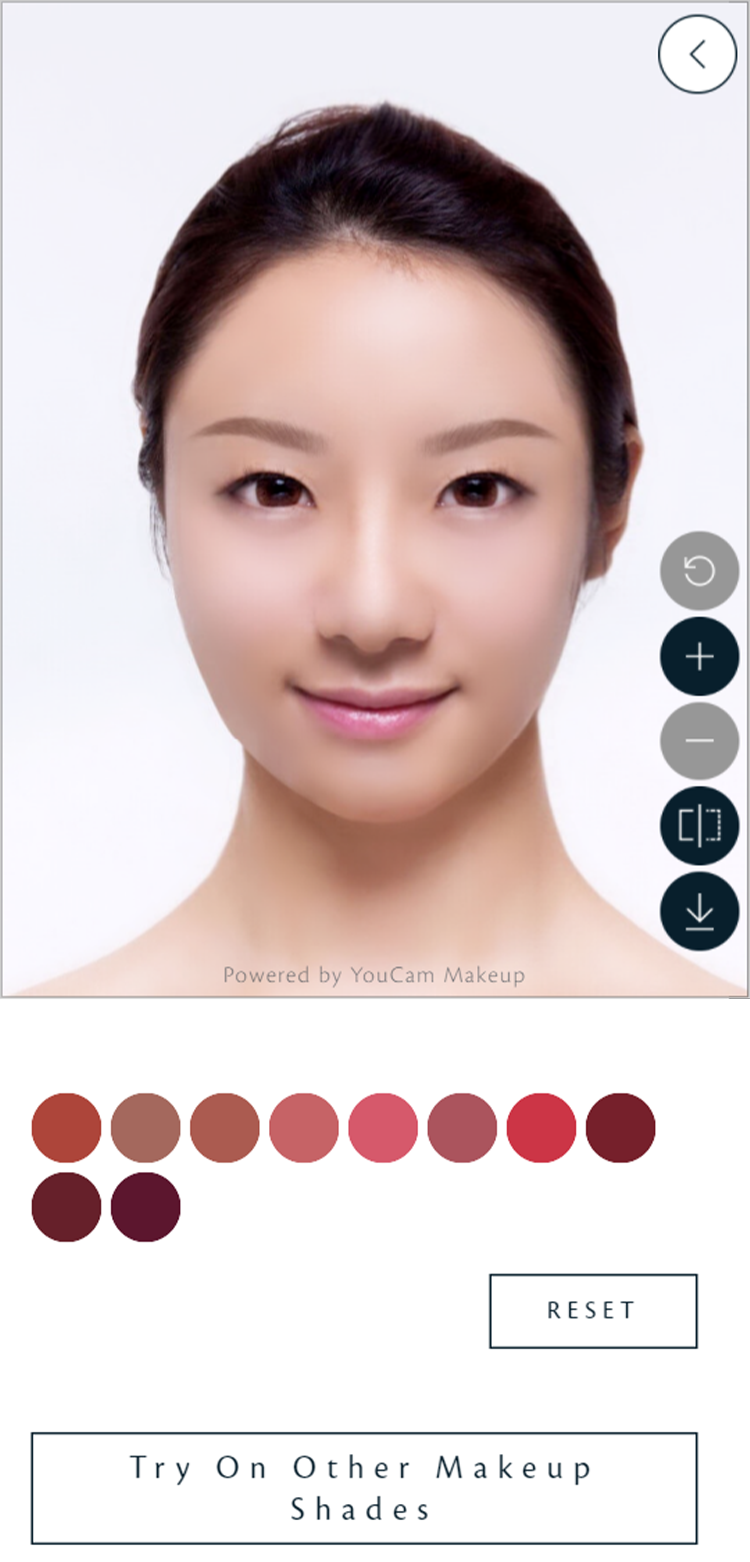 3. Click the color
you'd like to try